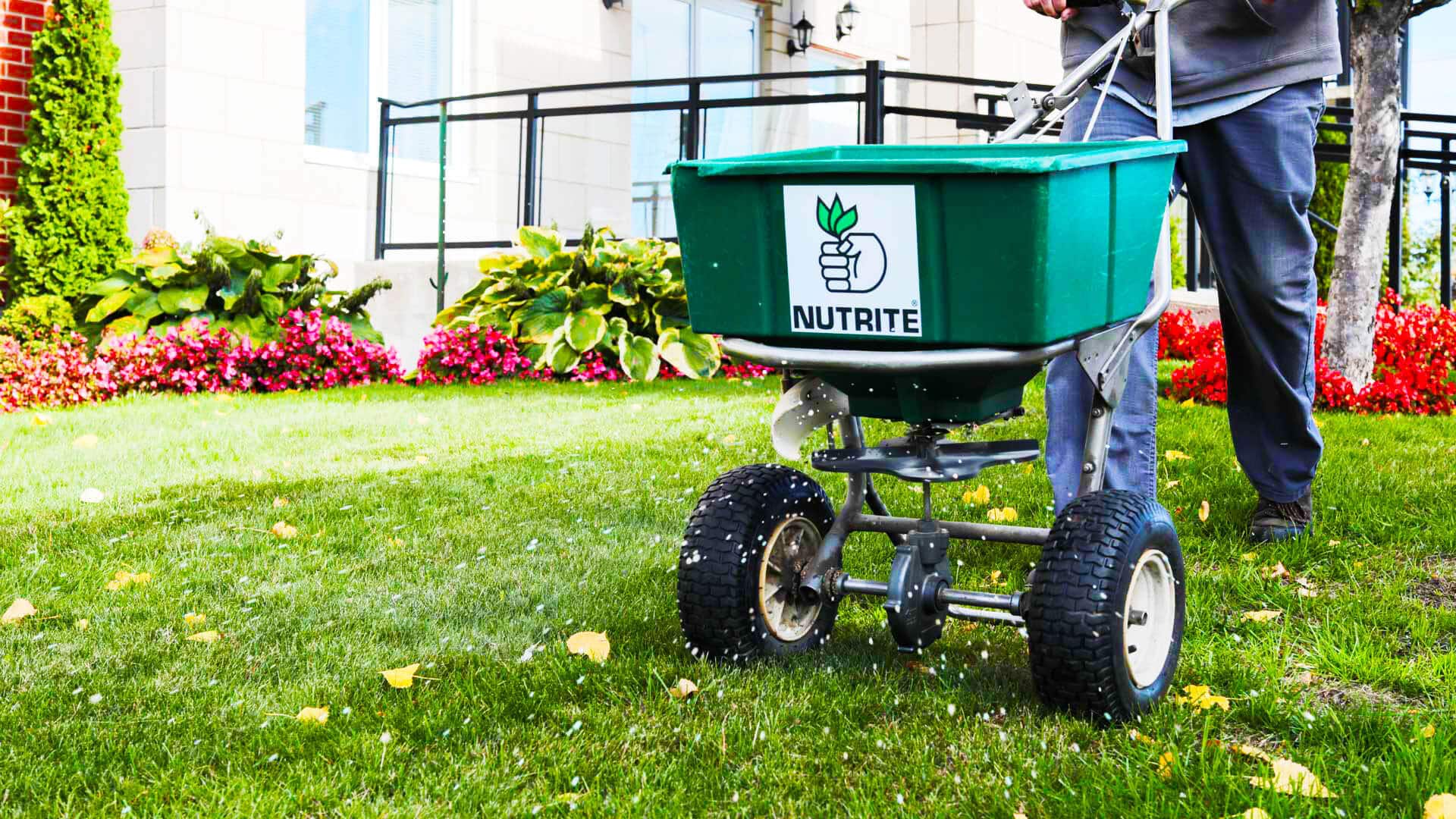 It is time to renew your lawn care package
I AM A NUTRITE EXPERT
OUR PROMISE!
In relations to your needs, we promise:
A durable and healthy lawn that respects the environmental standards;
Carry out a responsible fertilization program in four visits;
Offer packages and additional services in accordance to your needs for optimal results.
OUR FERTILIZERS :
Make a natural choice for your environment. Exclusively developed by NUTRITE agronomists specializing in lawn fertilization. Our fertilizers:
Provide superior quality for professionals;
Phosphorus free;
Slow release of UMAXX;
Combines the best of organic and mineral;
Manufactured in Quebec, Canada.
For a durable and healthy lawn, you can count on the expertise of your Nutrite Expert, who will be your best ALLY! Make the most of your summer with healthy grass surfaces thanks to your Nutrite Experts.
Let us take care of your lawn.
Services offered
Customized options according to your needs
Loyalty Package
The Loyalty package features a fixed price for four years with the annual Earthpro® program.
Loyalty PLUS Package
The Loyalty PLUS package is the most comprehensive as it provides both extensive services and a fixed price over four years.
Regeneration 4
Regeneration 4 is an innovative fertilization package, which includes sowing new grass cultivars in your lawn.
Services PLUS
When your lawn needs that extra boost
Did you know that the Nutrite Experts Network is a Carbon Neutral company and that over the last 2 years, we have planted more than 4,000 trees in different communities across Quebec?
Your environment is important to us!
Ask us for a free evaluation of your lawn.
Every lawn is different; therefore, we do not give out any prices online. One of our Nutrite Experts will come to you to complete the diagnosis form for your lawn and will make recommendations needed to get the best results. We believe this is the best way to ensure that you have a durable and healthy lawn. Expert know-how, a must for your lawn!
Fill out the online evaluation form and your Nutrite Expert will submit to you their diagnosis and recommendations as soon as possible.