Green invoice

Subscribe now to the GREEN invoice.
You will no longer receive paper invoices!
By subscribing to the GREEN invoice, your will receive your invoice by email along with your lawn's health status report—every time our technicians make a scheduled visit.
Also, we will send you NUTRITE advice so that your lawn stays fit and healthy.
Subscribe to our GREEN invoice solution and help save the planet!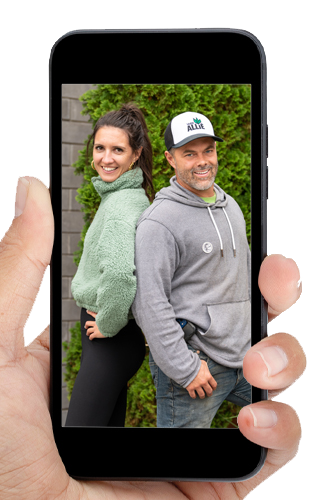 Ask us for a free evaluation of your lawn.
Every lawn is different; therefore, we do not give out any prices online. One of our Nutrite Experts will come to you to complete the diagnosis form for your lawn and will make recommendations needed to get the best results. We believe this is the best way to ensure that you have a durable and healthy lawn. Expert know-how, a must for your lawn!
Fill out the online evaluation form and your Nutrite Expert will submit to you their diagnosis and recommendations as soon as possible.
DO AS VALÉRIE & JASON